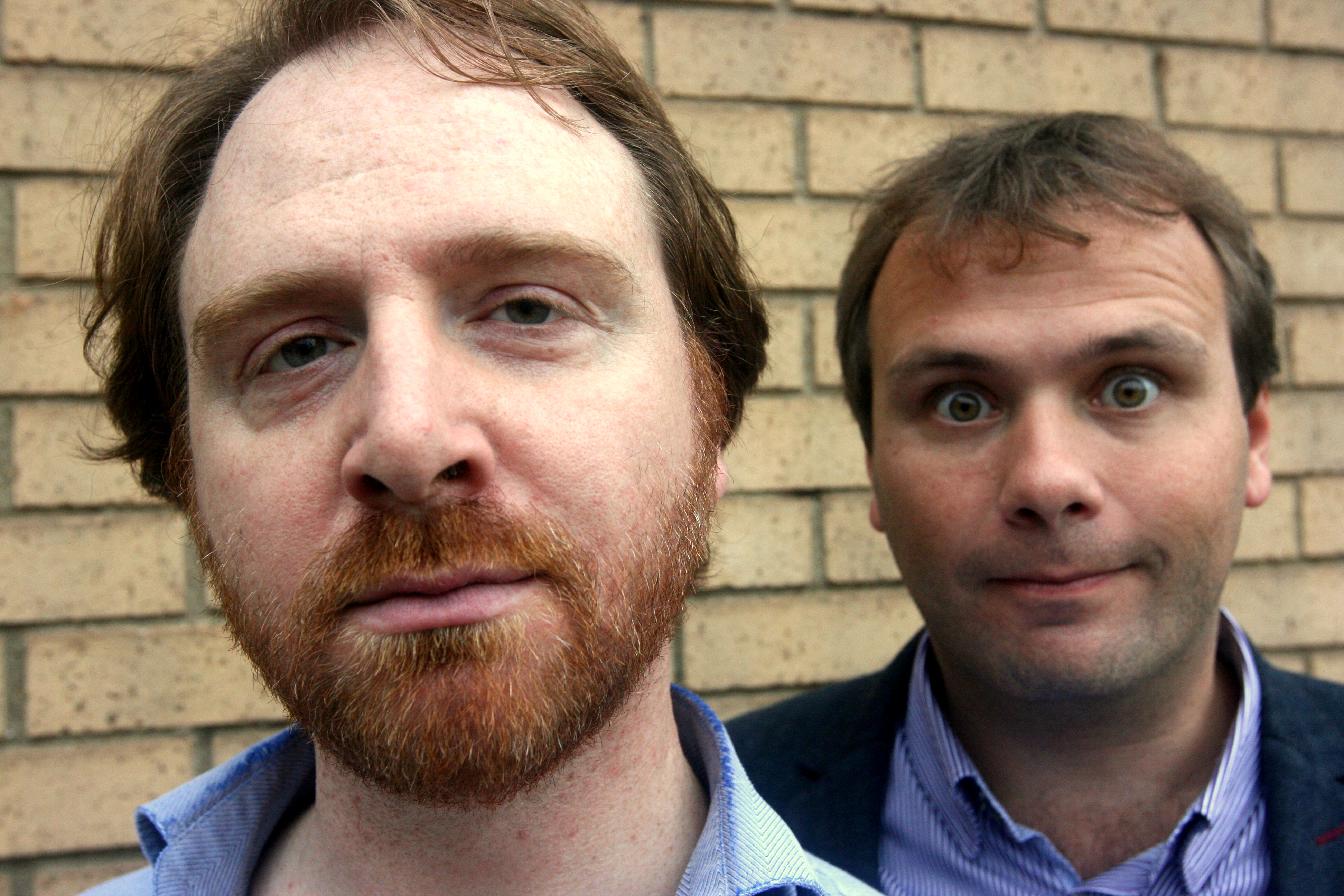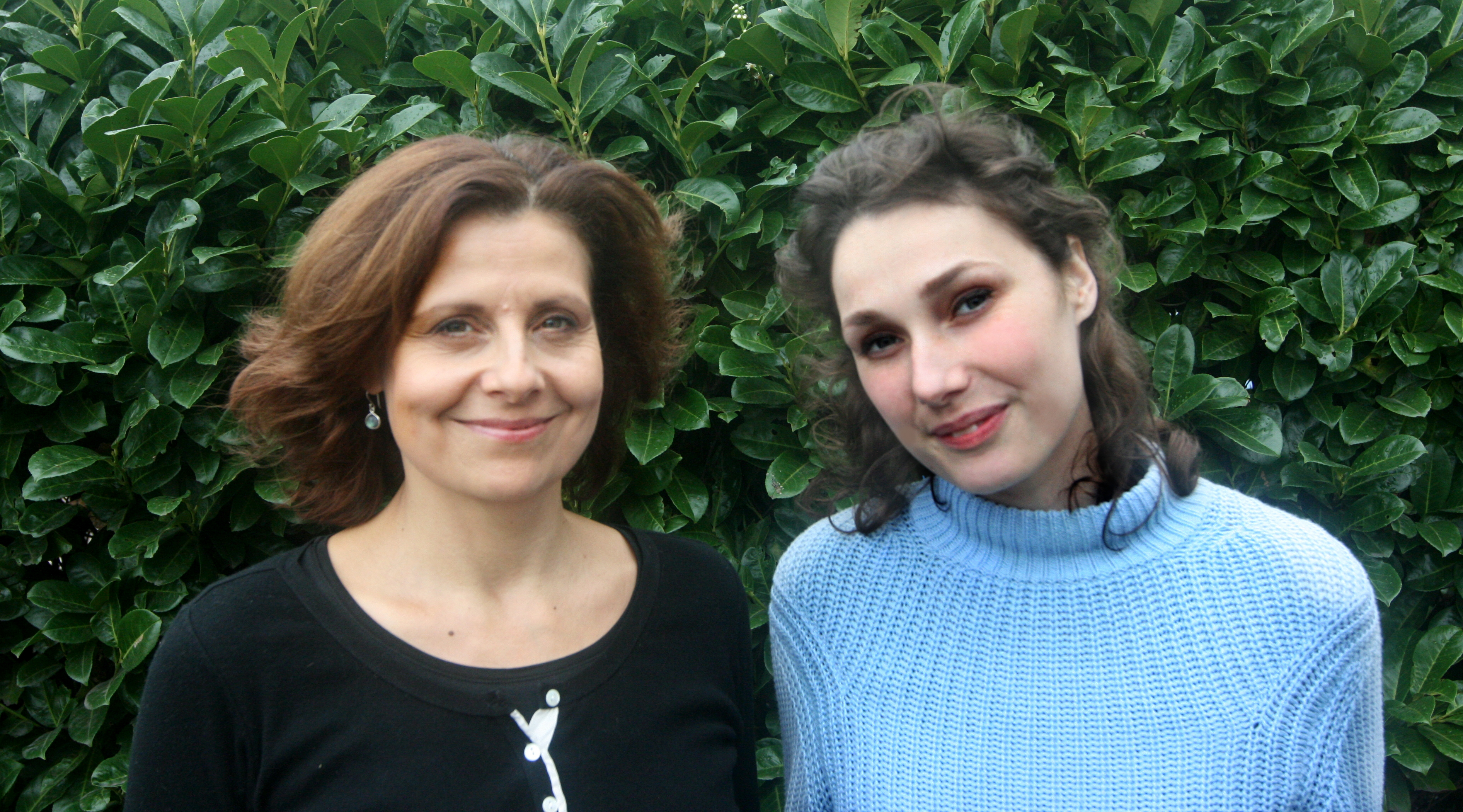 "A Flock Of Tigers" - Dolorosa (Celia Imrie) and Edmund (Charles Edwards)
"Wysinnwyg" - Adele (Alison Steadman) and Kerry (Isy Suttie)
John Finnemore's Double Acts
"Red-Handed" - Joel (Lawry Lewin) and Henry (John Bird)
"The Goliath Window" - Mark (Simon Kane) and Luke (John Finnemore)
"English For Pony-Lovers" - Elke (Rebecca Front) and Lorna (Beth Mullen)
"Hot Desk" - The Receptionist (Jenny Bede) and The Security Guard (Mathew Baynton)
"The Queen's Speech" - Mabel (Kerry Godliman) and Victoria (Stephanie Cole)
"Mercy Dash" - Sue (Juklia McKenzie) and Malcolm (Gus Brown)
"Here's What We Do" - Gavin (Ethan Lawrence) and Pidge (Kieran Hodgson)
John Finnemore's Double Acts
After the finale of Cabin Pressure aired in Christmas 2014, BBC Radio 4 were keen for John to do more, so over a long cycle ride that seemed to involve most of Europe and about six months cogitation, John came up with the idea - and wrote - six two-handers; one-off pieces that collectively would be known as "John Finnemore's Double Acts".
The series aired in October/November 2015, with the first episode - "A Flock Of Tigers", starring Celia Imrie and Charles Edwards - being set entirely in a railway carriage in 1934, where the action takes place over the course of a journey from London to Oxford... For train fans, the background was actually recorded on the Oxford to Didcot branch using unwelded track, to get the period "diddly-dee diddly-dum" sound right...
Show 2 featured Alison Steadman and Isy Suttie and snuck in a little cross-reference to the first show - a reference that trickles through the whole series for the sharp-eared listener... The third show, starred one of the godfathers of the Satire Boom, John Bird, and John Finnemore's Souvenir Programme's very own Lawry Lewin. Show 4 was set in Regency times, and stars John F himself and JFSP's very own Simon Kane. Nudity was involved.
The penultimate show starred Rebecca Front and newcomer Beth Mullen... and the last show, starring Jenny Bede and Yonderland's very own Mathew Baynton ended on a romantic note. And the series had the almost unique distinction of being nominated for an award - the BBC Audio Drama award for Best Scripted Comedy - even before it had been finished, let alone fully aired...
John Finnemore's Double Acts
Series 1
Series 2
John Finnemore's Double Acts
---
Other shows in RADIO ...