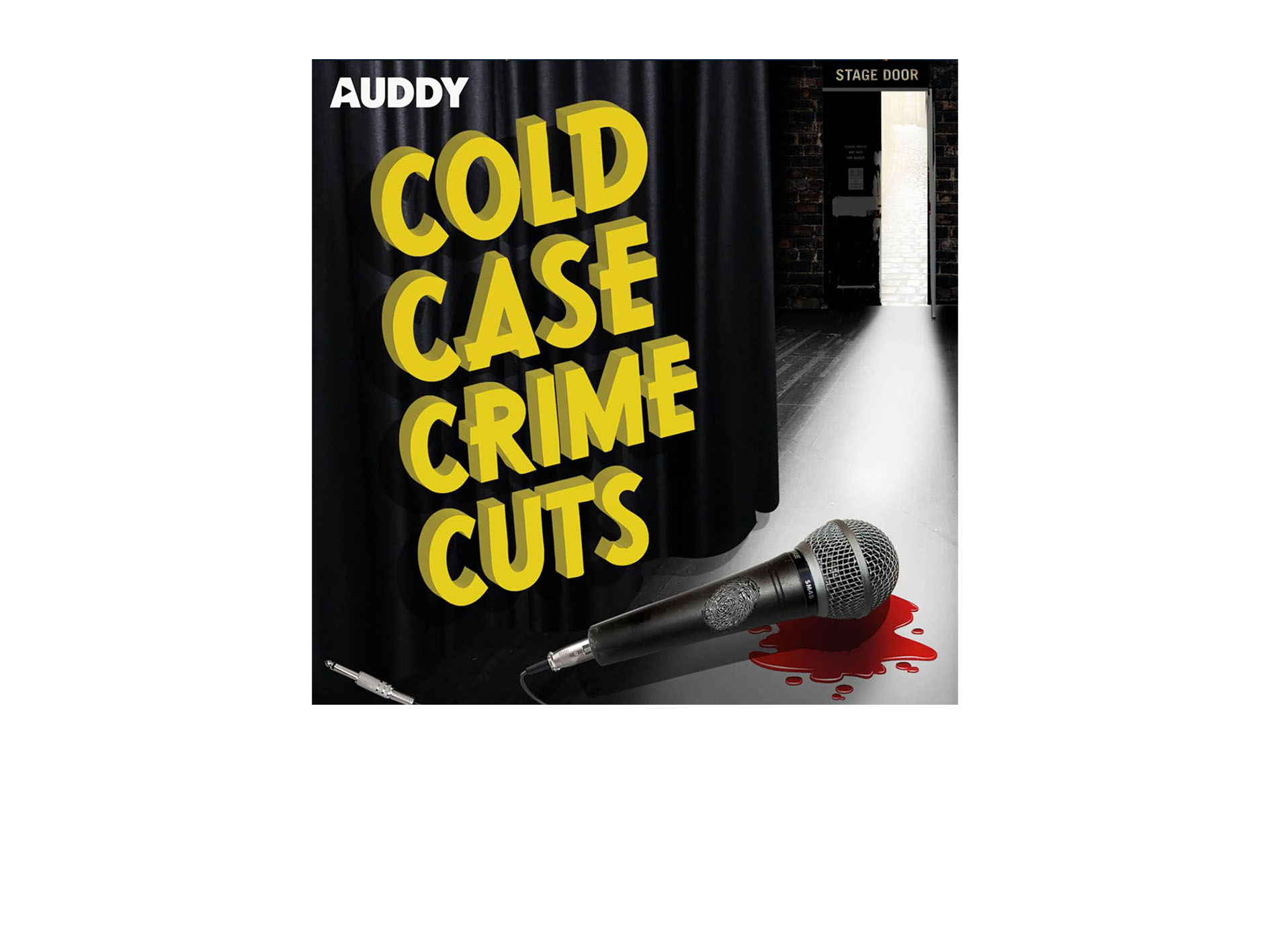 Cold Case Crime Cuts
In late 2019, Geoff and David were approached to join Auddy – a high-profile new podcast platform – as comedy commissioners. Working on an exciting new roster of audio comedy, one of the first ideas out of the stable was Cold Case Crime Cuts – a true-crime spoof podcast - or to give you its official blurb: Cold Case Crime Cuts delves into some of the coldest, truest crimes ever committed, using a brand new, unique investigative technique known as a 'podcast'. From 'who shot who?' at the Copacabana to 'was the Deputy, in fact, asking for it?' in 'I Shot The Sheriff', American journalist (and also podcaster) Mason Lane unravels the mysteries both behind and inside the enigmas.
Devised and produced and written by long-standing friend-of-the-Pozzitive-family Jon Holmes, written by Jon & Gareth Ceredig, and commissioned and executive produced by David & Geoff, Cold Case Crime Cuts was a finalist for 'Best Comedy Podcast' in the New York Festival Awards, nominated for 'Best Audio Entertainment' at the Rose D'Or Awards, and won the Silver Comedy Award at the 2022 ARIAs. Lance Fuller also won 'Best Male Performance in an Audio Drama' at the 2022 OVAs for his performance as Mason Lane, and in 2022 it won the Bronze Award for 'Best Comedy Podcast' at the British Podcast Awards.
Series one was released in February 2021 and is an Unusual Production for Auddy
Cold Case Crime Cuts
Cold Case Crime Cuts
---
Other shows in GEOFF & DAVID ...