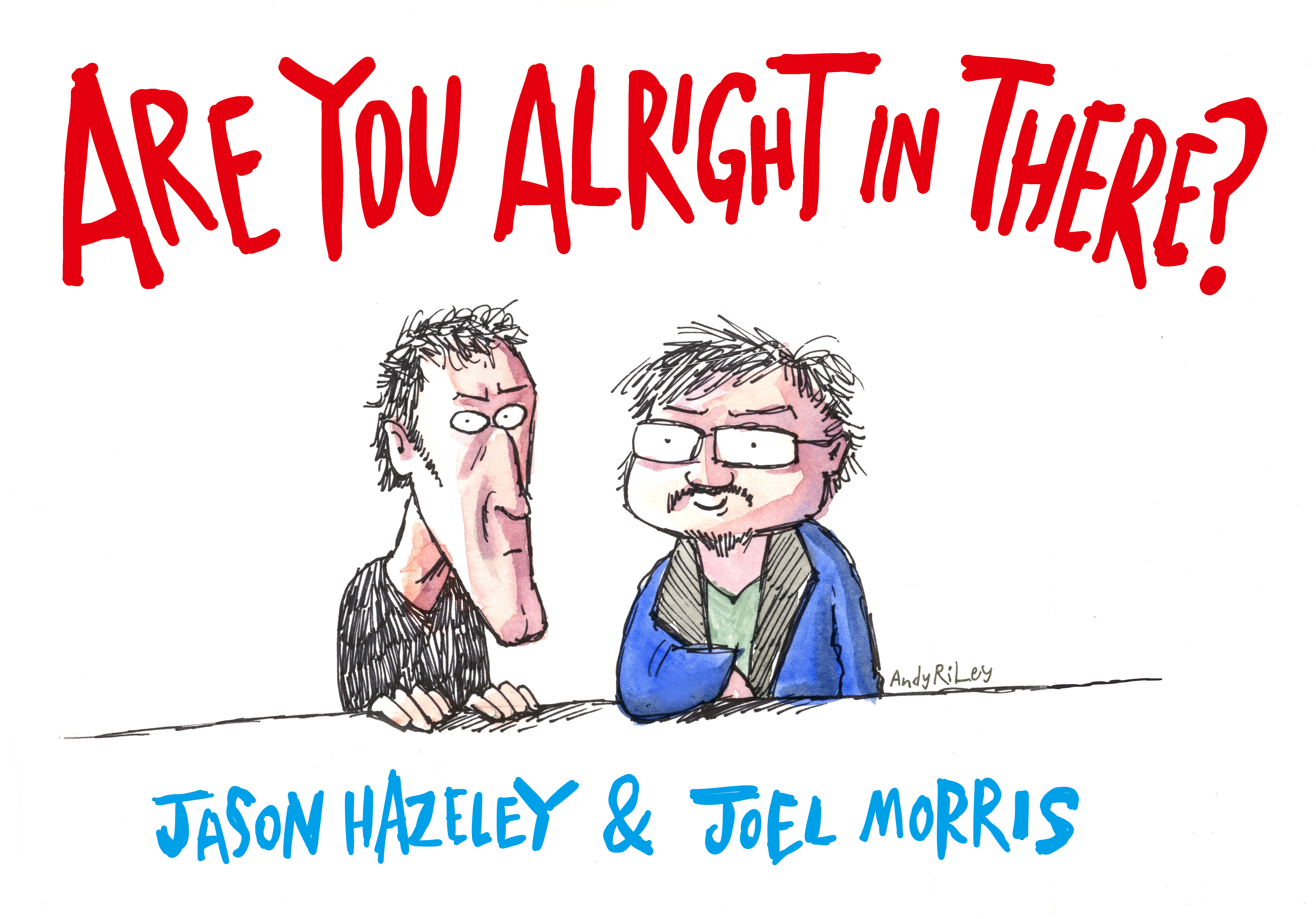 Jason Hazeley & Joel Morris - as drawn by Andy Riley
Are You Alright In There?
Jason "Ladybird" Hazeley & Joel "Ladybird" Morris present a history of the Xmas loo book with contributions from, amongst others, Ben "Miscellany" Schott, John "Not The Nine O'Clock News" Lloyd, Andy "Bunny Suicides" Riley, Neil & Rob "I, Partridge" Gibbons & him off The Viz, Simon Donald as well as a sprinkling of QI Elves. Extracts are lovingly read by Eleanor Bron.
Toilet books. No, not books about toilets. The funny or fascinating books that have pride of place on any home's most exclusive shelf: the safe space – the lock-in. The ones you buy at Christmas: 101 Uses For A Dead Cat, The Meaning Of Liff, Schott's Miscellanies, The Far Side compilations, the Viz annual, Bunny Suicides, countless TV tie-ins from Monty Python to Mrs Brown – maybe even The Ladybird Books For Grown-Ups. These are the books that everyone giggles at and passes round when the family get together at Christmas. You don't share a worthy novel with your finger under a favourite bit. But you do that with Roger's Profanisaurus. These are the sociable books that bind a nation together once a year over the pickled walnuts, the paper equivalent of Morecambe & Wise.
Are You Alright In There?
Are You Alright In There?
---
Other shows in RADIO ...