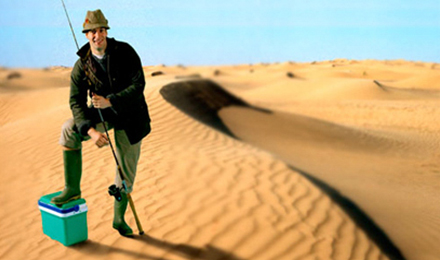 Marcus Brigstocke as Giles Wemmbley Hogg - fishing in the Sudan
Marcus Brigstocke as Giles Wemmbley Hogg at the 2006 World Cup
Marcus Brigstocke as Giles Wemmbley Hogg on the beach in Thailand
Marcus Brigstocke as Giles Wemmbley Hogg in the Arctic, with fish
Marcus Brigstocke as Giles Wemmbley Hogg helping to build the Great Wall Of China
Marcus Brigstocke as Giles Wemmbley Hogg at the 2006 World Cup
Marcus Brigstocke as Giles Wemmbley Hogg at the 2006 World Cup
Marcus Brigstocke as Giles Wemmbley Hogg in Moscow
Marcus Brigstocke as Giles Wemmbley Hogg in Bolivia, with pan pipes
Giles Wemmbley Hogg Goes Off
Giles Wemmbley Hogg Goes Off
Giles Wemmbley-Hogg Goes Off: The Complete s1-5
Meet Giles Wemmbley Hogg 2m's, 2g's. Traveller, backpacker, ethnologist, fearless investigator of cultural diversity, and upper middle-class student ponce from Budleigh Salterton.

On April 25th 2001, the first Giles script was recorded. It has always been done in the same way - on "location" on Wimbledon Common, which has wide open spaces, forest and undergrowth and water for the various exteriors and a nice pub for the interiors.

Marcus Brigstocke had been doing the character as stand-up for a number of years, but he and co-writer Jeremy Salsby were convinced there was a longer-form idea in the character. They also had the damned good sense to ask Graeme Garden to join the writing team.

Pilot & Series 1

The pilot - where Giles goes off to the Sudan - was inspired by a radio "Documentary Feature" about a London accountant who had given up her job to search for a half-mythical Borneo ape-man called, if memory serves, "Oran Pendek". It was in the form of an audio diary, complete with creaky buses, rain, close-whispered monologues and "authentic" natives and it unwittingly formed the template for a typical Giles episode.

The first six episodes starred, amongst others, Burt Kwouk, Rebecca Front, Neil Dudgeon, Tom Goodman-Hill and Doon Mackichan ("Smack The Pony"), who played Arabella, Giles's on-off girlfriend. In subsequent series, Arabella was played by Catherine Tate.

Highlights of the first series included Giles' fight with a flock of flamingos, sharing a blubber-based meal with a friendly Inuit, accidentally knocking over the entire Terracotta Army like a row of dominos and having a ping-pong ball-based encounter in Thailand whilst seeking out the local dance culture.


Series 2
In this series, the story had moved on. Giles was no longer in his Gap year, but studying at the University of both Bristol and Durham due to a slip-up on the old ACAS form. He was also doing Canadian Studies.

In this series, he went, amongst other places, to Germany to discover the Munich OktoberFest, to Cuba to become a socialist and to surf on a giant banana and to Tanzania to save the giraffe, although it didn't particularly need saving before Giles arrived on the scene.

The series climaxed with a dramatic dash round the world to New Zealand to try and stop his former girlfriend, Arabella's wedding to some lucky Kiwi. In a cliffhanger ending, Arabella (now played by Catherine Tate) returns to Budleigh Salterton alongside her Gilesy.

Other stars of the second series included David Mitchell, Nina Wadia ("Goodness Gracious Me") and Olivia Colman ("Peep Show").


Series 3
Two years later, and Giles has graduated. Proudly bearing his low 2.2 in Canadian Studies, he wanders into a bunch of jobs that his father, Peter Wemmbley Hogg ("same spelling") rigs up for him including, variously, working on an Oil Rig, working as a Trader in the Japanese Stock Market, becoming a Chalet Girl in the French Alps and finally, travelling to Ireland in the hope of becoming a journalist and marrying Arabella, but ending up as a nanny.

Highlights of the series included Giles being locked in a decompression chamber with a farting Geordie, Giles at an excruciating Businessmen's' meal in Tokyo dining off a nude lady ("Bags I do the washing up!"), and Giles setting off an avalanche with an avalanche alarm.

Joining Marcus in this series were, amongst others, James Fleet, Jessica Hynes, Neil Dudgeon, Miranda Hart ("Hyperdrive") and once again, Catherine Tate as Arabella.


Giles Wemmbley Hogg Geht Zum FussballWeltmeisterSchaft

In June 2006, we took the opportunity to create a three-part Giles Word Cup special where he travels to Germany to get some peace and quiet, because, as he puts it - "Germany's always pretty peaceful, except when they're at war obviously, but other than that it's a bit less busy than the rest of Europe, probably because it's not as nice."


Along the way, Giles loses the World Cup, wins back the heart of his now-fiancée Arabella and gets the entire Iranian football squad drunk on fermented apple juice. He also kills an owl in the Black Forest with a tent toggle. It's a long story.

Also returning in this series was Giles regular Tom Goodman-Hill, as his ever-enterprising and white collar criminal Old Carthusian school chum, Puffy Lympstone-Gough.

The third episode also boasted the now-legendary "Cutlery Song".

The three shows won the Sony (Silver) Award in 2007.


Giles Wemmbley Hogg Goes Off... To Glastonbury

Summer 2006, and Budleigh Salterton's most famous citizen, traveller and worldly guru comes home to Glastonbury in a whirlwind cultural celebration of utter British daftness, eccentricity, myth and glory, reporting back as if it was a foreign country, complete with his reactions to the music, the mayhem, the mud and the endless endless hummous.

Recorded at the same time as the Television Glastonbury special, but with a different script, the story revolves around a Cornish Pastie franchise, Shirley Bassey, a stomach bug and a very boring man called Merlin. And ends with a little tribute to The Wicker Man.


Series 4

He's back! But this time, he's got a computer! Budleigh Salterton's most famous citizen has been grounded by both the Home Office and his father, so he's set up GWH Travvel ("2m's 2g's 2v's, bit of a mix up at the printers").

Run from his bedroom in Budleigh Salterton, with the help of his ex-Primary School teacher Mr. Timmis and the hindrance of his sister Charlotte, it's a one-stop Travel/Advice/Events Management/Website service, where each week, his schemes range far and wide - whether it's roaming the country lecturing would-be overlanders on how to pack a rucksack ("If in doubt, put it in. And double it"), or finding someone a zebra for a corporate promotion ("I'll look in the Phone Book - how hard can it be? Now, "A to D".....), GWH Travvel stays true to its motto - "We go there, so you won't want to".

Highlights of the series include a trip to Greece to rescue some GWH Travv punters that he'd accidentally put in harm's way, an Agatha Christie-style septuagenarian hen night Murder on the Orient Express, a Vegas Road Trip involving an unexpectedly powerful jacuzzi and some sparkly Germans and in the Xmas Special, a magical fairytale involving his girlfriend Bella, her ghastly mother and Neil Diamond.

Joining Marcus in this series were, amongst others, Celia Imrie, Alison Steadman, Morwenna Banks and, once again reprising her role, Catherine Tate as Bella.
Series 5
This series aired in Winter 2011 and continued the adventures of Giles and Wemmbley Hogg Travvel assisted, as ever by his sister Charlotte (Catherine Shepherd) mad Mr Timmis - for this series played by Vincent Franklin, while Adrian Scarborough was off filming "Upstairs Downstairs" for the duration.
In the first of the four adventures - featuring Rebecca Front - when an American mogul tries to buy up every last pebble in lovely Budleigh, Giles decides to run for Mayor. Meanwhile Charlotte goes on a tent protest....
In episode two - Giles has become Mayor of Budleigh Salterton, but when he accidentally enters an Iron Man triathlon in Spain, he has to enlist the help of , a tub of mysterious white powder , a donkey and Neil Diamond. Plus this show features Mitch Benn ("The Now Show") and his amazing Spanish accent!
In episode three (co-starring Laura Solon & Ben Willbond), Giles tries to put Budleigh Salterton on the gastronomic map, and inadvertently serves up a full-scale biohazard lockdown instead. Yumsk!
In the fourth and final episode, Giles travels to Turkmenistan, where he meets some leftover post-Soviet rocket fuel. What could possibly go wrong? And how will he react to the world's first weightless pastie?
Giles Wemmbley Hogg Goes Off... Article 50
In March 2019, the culmination of the UK punching itself firmly in the cock meant that the nation looked to one man to sort out the Brexit mess - Giles WH, the only man alive with more 'g's in his name than Jacob Rees-Mogg. This special one-off, broadcast the night before Britain was due to leave the EU saw Giles go to Brussels under secret instructions from his patriotic godfather (played by Alexander Armstrong) to save Mr Figgis's Budleigh Fudgery from almost certain closure...
Giles Wemmbley Hogg Goes Off
---
Take it further ...
Other shows in RADIO ...