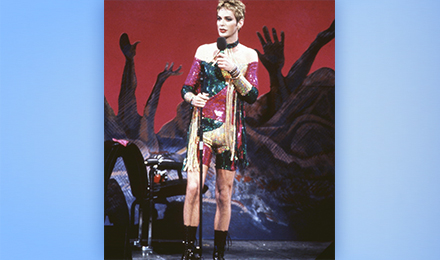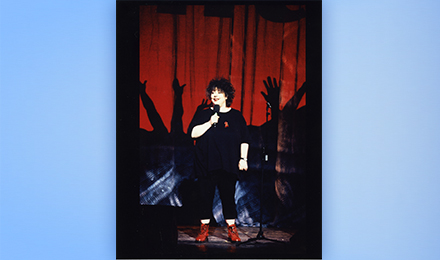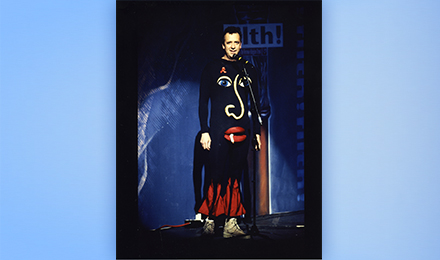 Filth!
In the late Eighties, there had been a series of comedy concerts (modelled on the Amnesty International "Secret Policeman's Ball series") to raise both awareness and raw cash for HIV/AIDS charities. The series was called Hysteria to reflect the hysteria (and downright untruths) surrounding the issue of HIV/AIDS.

The last one of these had been in 1989, so in 1994, Pozzitive set out to revive the idea of a fundraiser with "Filth!" a night of comedy and music at the Sadlers Wells theatre, on Sunday 24 April.

In fact, so many comedians and writers said "yes" to the idea, that we hit on the notion of doing two shows in one evening back to back. The first show was hosted by Lynn Ferguson and Arthur Smith, the second show by Mark Lamarr. Artists involved in the show included Tom Robinson, Steve Coogan, Spitting Image, Eddie Izzard, Jo Brand, Jeremy Hardy and Ben Elton.

Although the show never got a television airing, it was released on Video and as a book, and pave the way for the two huge World AIDS day events created by Pozzitive for Channel 4; The Big Snog in 1995 and Stephen Fry's Live From The Lighthouse in 1998, although sadly, a follow-up show provisionally entitled "Red Knob Day" was never commissioned.
---
Other shows in TELEVISION ...