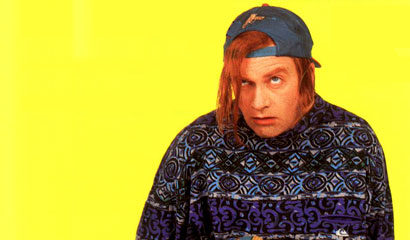 Harry Enfield & Christmas Chums
Harry Enfield & Christmas Chums
Harry Enfield & Christmas Chums
In December 1997, Tiger TV had been producing the newest incarnation of Harry Enfield's sketch show, "Harry Enfield & Chums". In a co-production with Pozzitive, Geoff Posner produced and directed the 40m Christmas special, which went out on BBC on the night of Christmas Eve.
The finale of the show was a version of Lou Reed's "Perfect Day" sung by all the different characters in the show - which in itself was a spoof of a BBC not-an-advertisement-honest for BBC
Harry Enfield & Christmas Chums
1 x 40 minute special

First Tx: 24/12/97 BBC1 22.15-23.00
Harry Enfield & Christmas Chums
Ah me - so hard to find this on video or DVD. All we can offer you here, and it's small consolation, is the Wiki page on Harry. Enjoy!
---
Other shows in TELEVISION ...