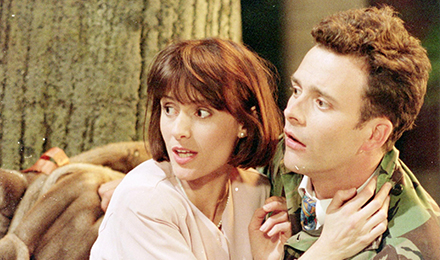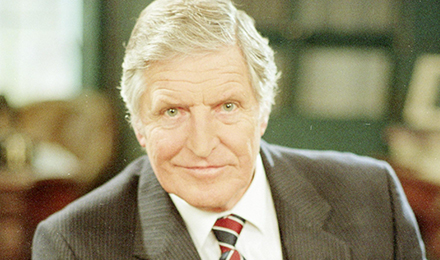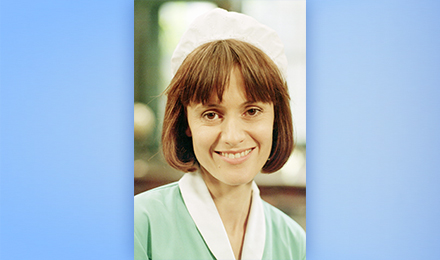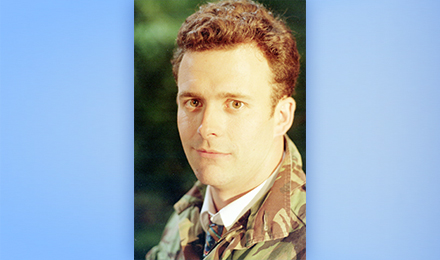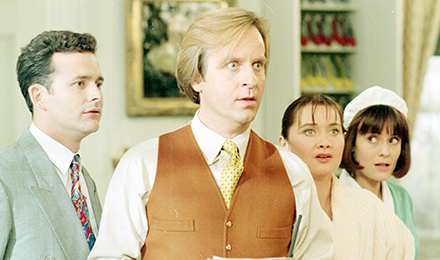 "The Marriage Of Figaro" - Figaro (Harry Burton), Sir Cecil (Andrew C Wadsworth) and the Gardener (Nigel Planer)
"The Marriage Of Figaro" - Susanna (Mary Lincoln) & Figaro (Harry Burton)
"The Marriage Of Figaro" - Denis Quilley as Bartolo
"The Marriage Of Figaro" - Andrew C Wadsworth as Sir Cecil
"The Marriage Of Figaro" - Mary Lincoln as Susanna
"The Marriage Of Figaro" - Harry Burton as Figaro
"The Marriage Of Figaro" - Jan Hartley as Rosina
The cast of "The Marriage Of Figaro"
"The Marriage Of Figaro" - l to r Figaro (Harry Burton), Sir Cecil (Andrew C Wadsworth), Rosina (Jan Hartley), Susanna (Mary Lincoln)
The Marriage Of Figaro
In 1994, producer Dan Patterson came to Pozzitive with a proposal to televise the work of Music Theatre London, an opera company who had hit on the brilliant idea of presenting classic opera - Die Fledermaus, Cose Fan Tutte, Don Giovanni etc with modern day translated and updated librettos, performed by singers who were also actors, and with a small orchestral ensemble. MTL had been touring with great success for many years, under the Musical Direction of Tony Britten and the Stage Direction of Nicholas Broadhurst.

Although Dan later dropped out, BBC Music & Arts commissioned the idea, and he Marriage Of Figaro, a TV adaptation of MTL's touring version transmitted over three evenings in December 1994.
With a count modelled faintly on Alan Clark (of Diary fame), a beautiful National Trust property, an exercise bike, an idiot gardener (played by Nigel Planer) the show was a roaring success, winning the Bohemia Crystal Prize in the 32nd Gold Prague Awards and IMZ Opera Screen, Lyon Award (1995)

Here are the original programme notes, which serve as a guide to the action...

synopsis
ACT I
Sir Cecil and Lady Rosina have marital problems. In fact Sir Cecil, thrusting, ambitious Tory Eurocrat, has taken to offering cash to one of the servants in exchange for sexual favours. The servant in question is Rosina's maid Susanna, fiancée of his valet, Figaro, who on hearing of Sir Cecil's unwelcome attentions decides that a word to the tabloid press, might just have a deflationary effect on his boss's propositions and cause a decline in his interest rate.

The atmosphere in the house is further intensified by the presence of Sir Cecil's priapic godson, Cherubino, who expresses more than filial affections for Rosina. Also present is Marcellina, a woman whom no-one invites but is always around, Bartolo, the family lawyer and her clandestine lover and Basilio, Sir Cecil's reptilian secretary. All three have axes to grind - Marcellina is owed money by Figaro who has agreed to marry her should he fail to repay it, Bartolo, whose ambition to marry Rosina was thwarted by Figaro some years before and Basilio because he's a poisonous little creep.

ACT II
Lady Rosina is an indecisive woman who finds herself torn eternally between Yves St Laurent and Givenchy. Under pressure from Figaro and Susanna she half-heartedly agrees to a dubious plan concocted by Figaro which will allow her philandering husband to be caught in flagrante and so, it is hoped, drive him back to her.

This plan also seems to involve dressing Cherubino as Susanna, but no sooner are he and Rosina left alone, than they discover a mutual fascination the more detailed exploration of which is interrupted by a loud Sir Cecil-type knocking at the door. Already made suspicious by an anonymous letter faxed to him by Figaro warning him of his wife's supposed infidelity, he flies into a rage on hearing noises from the locked bathroom - where of course Cherubino is now hiding.

As Sir Cecil stomps off to find some bathroom-door-busting equipment, the ingenious Susanna swaps places with Cherubino, who escapes through the window. All seems well until the arrival of the malodorous gardener Antonio who, despite his state of constant inebriation, swears blind that he saw a man jump from Rosina's window. Enter Marcellina, Bartolo and Basilio, wielding the contract which gives Marcellina conjugal rights over Figaro. Can Figaro extricate himself from this one? Stay tuned ...

ACT III
If you've managed to follow the plot so far, you're doing better than Sir Cecil who we now see desperately trying to make sense of the events of the morning. Rosina meanwhile has concocted a new plan to entrap her husband; namely that she, rather than Cherubino will meet him disguised as Susanna. First though, Susanna must persuade Sir Cecil of a change of heart on her part and arrange a rendezvous.

Figaro's dispute with Marcellina now reaches crisis point as Bartolo arrives gleefully announcing the validity of their contract but in the ensuing mayhem Figaro discovers that the voracious Marcellina is his long-lost mother and even more improbably that Bartolo is his father. His joy is short-lived though, for through the machinations of Basilio he now believes that Susanna is indeed planning a secret meeting with Sir Cecil.

ACT IV
One by one all the characters arrive in the garden to play out their unwitting roles in Rosina's plot. Even she is hoist with her own petard as the ardent Cherubino takes her for Susanna. Figaro and Susanna discover the corrosive power of distrust and reaffirm their love for each other. And finally Cecil is inveigled into making a pass at his own wife, and, for the first time in years, she hears her husband uttering tender words of love to her. The disguises come off, Sir Cecil is appropriately chastened and has to watch, with an expression of barely suppressed spleen, the uniting of Susanna and Figaro.
The Marriage Of Figaro
First Tx: 29,30,31/12/94 (in 3 parts) BBC Two
by Wolfgang Amadeus Mozart & Carlo Da Ponte
---
Take it further ...
Other shows in TELEVISION ...